Drinks & Sheesha : Saturday - Wednesday

6pm -1am

Drinks & Sheesha : Thursdays & Fridays

6pm -2am

Dinner : Saturday - Wednesday

7pm -12am

Dinner : Thursdays & Fridays

7pm -1am
Al Khaima
Arabic Cuisine at its very best
In its picturesque beachside setting, Al Khaima is the perfect spot to enjoy warm Arabic hospitality and the traditional flavours of Middle East cuisine or simply to enjoy a shisha. Diners at Al Khaima have a treat in store. A beautiful setting, delicious cuisine and a joyous atmosphere. The perfect Middle Eastern evening.


Special Offers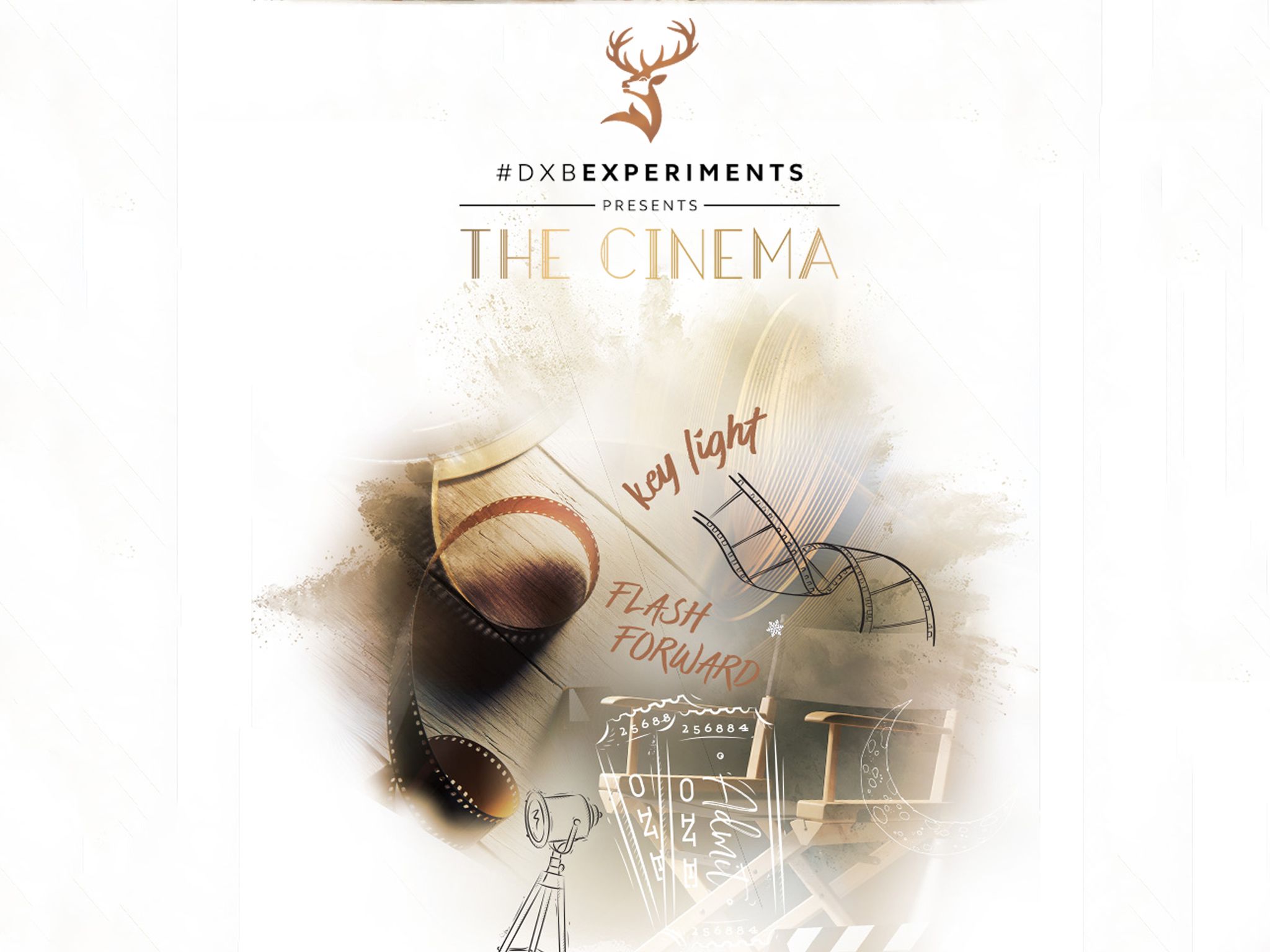 Every Monday, Wednesday and Saturday at 7 PM.
Dine with us and order the pre-theatre dinner menu for guaranteed seats at #DXBExperiments The Cinema. Learn More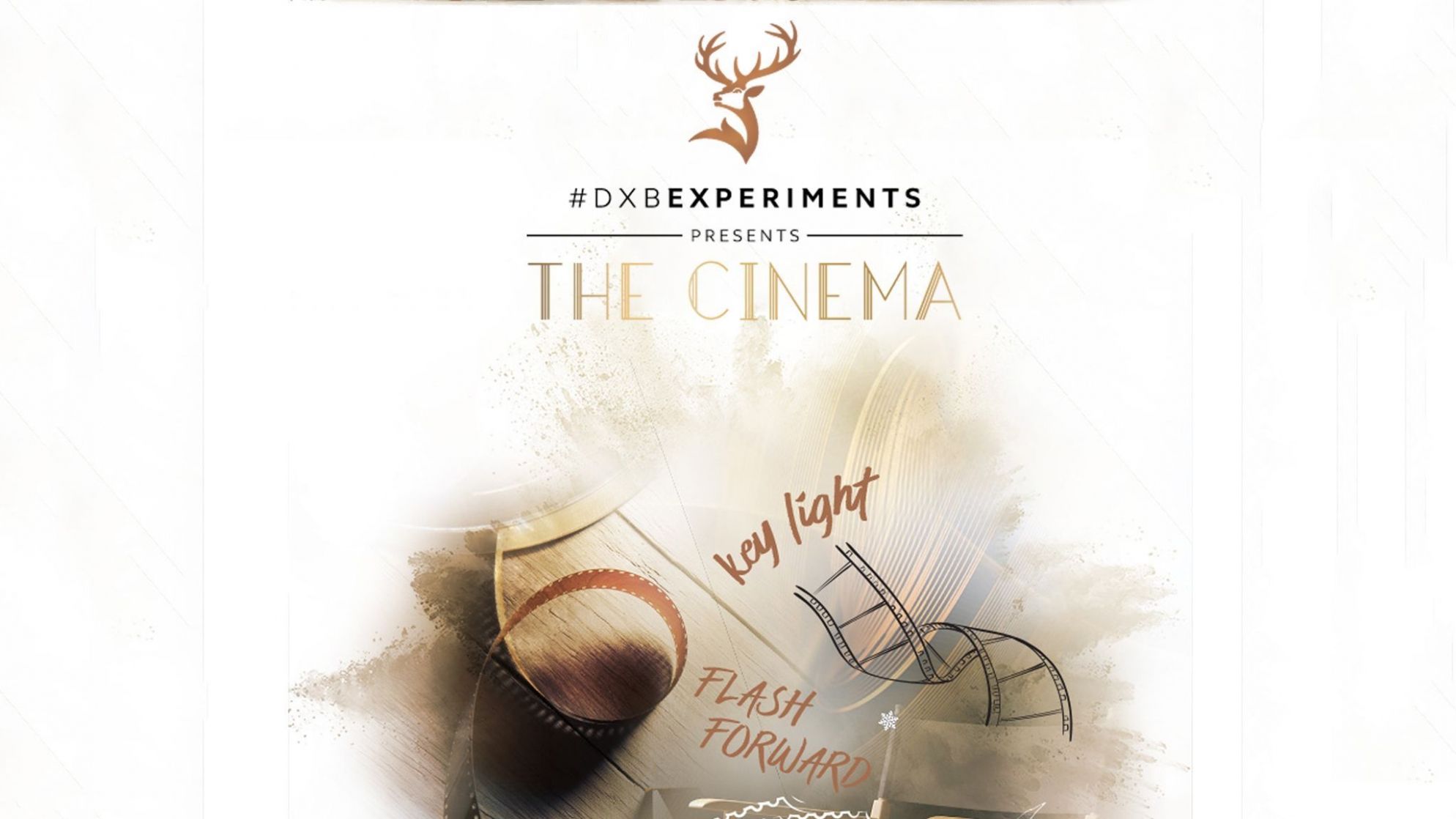 #DXBExperiments presents The Cinema
#DXBExperiments is a brand new concept of creative pop-ups at Le Royal Meridien with The Cinema as the first of a 3-part series – each drawing inspiration from the World's Most Experimental Single Malt Scotch Whisky.

The Cinema will be showing the greatest films from the last 3 generations in an open-air setting with a private bar and a menu of interactive cinema snacks. Every Monday, Wednesday and Saturday from the 30th October – 26th December, The Cinema will bring to life the emotions you felt when you first watched epic films such as Casablanca or Withnail and I. The Season has three main themes: Monday - Leading Actors, Wednesday - Cult Movies and Saturday - World Cinema.

Book a slot: To attend and watch any of the 27 movies, entry is completely free on a first come first served basis. For those wishing to make more of their evening, Le Royal Meridien Beach Resort & Spa's 5-signature restaurants (Zengo, Al Khaima, Geales, Rhodes Twenty10 and Maya) are serving up pre-theatre menus, which guarantees seat reservation. Please note that we will only hold your seat until 7:45pm.

The pre-theatre dinner menu that can be ordered as either a three-course menu for 150 AED or a two-course menu for 120 AED.

The show starts at 8 p.m.


NOVEMBER MOVIES

30/10/17 Monday - The Graduate

1/11/17 Wednesday - Blade Runner

4/11/17 Saturday - The Motorcycle Diaries

6/11/17 Monday - Marie Antoinette

8/11/17 Wednesday - Jaws

11/11/17 Saturday - Sholay

13/11/17 Monday - The Big Lebowski

15/11/17 Wednesday - Vertigo

18/11/17 Saturday - Kung Fu Hustle

20/11/17 Monday - One flew over a cuckoos nest

22/11/17 Wednesday - Withnail & I (Bruce Robinson, UK, 1987)

25/11/17 Saturday - Spirited Away

27/11/17 Monday - Annie Hall

29/11/17 Wednesday - Easy Rider (Peter Fonda, USA, 1969)


DECEMBER MOVIES

2/12/17 Saturday - The Castle

4/12/17 Monday - Wayne's World

6/12/17 Wednesday - Some Like It Hot

9/12/17 Saturday - Baraka

11/12/17 Monday - Rebel without a cause

13/12/17 Wednesday - Moulin Rouge

16/12/17 Saturday - Caramel

18/12/17 Monday - Casablanca

20/12/17 Wednesday - 28 Days Later

23/12/17 Saturday - Three Idiots

26/12/17 Tuesday - Die Hard
BOOK NOW
Terms & Conditions
Seats are guaranteed only when the promotion is booked for a two or three-course pre-theatre menu at any one of the following restaurants:
a. Al Khaima
b. Geales
c. Maya Modern Mexican Kitchen + Lounge
d. Rhodes Twenty10
e. Zengo
The reserved seat is only guaranteed for the screening of the particular night in which the booking has been made for the three-course pre-theatre meal beforehand.
This promotion is valid from October 30th – 26th December 2017.
All meals and reserved seats for the cinema are only valid on Mondays, Wednesdays and Saturdays.
The promoter reserves the right to change or amend screening and redeemable days without notice in its sole discretion.
This promotion is non-transferable and cannot be exchanged for cash.
Guests must be over 21 to attend the screening.
African + Eastern are the promoter and reserve the right to cancel or change this promotion at any time, without prior notice.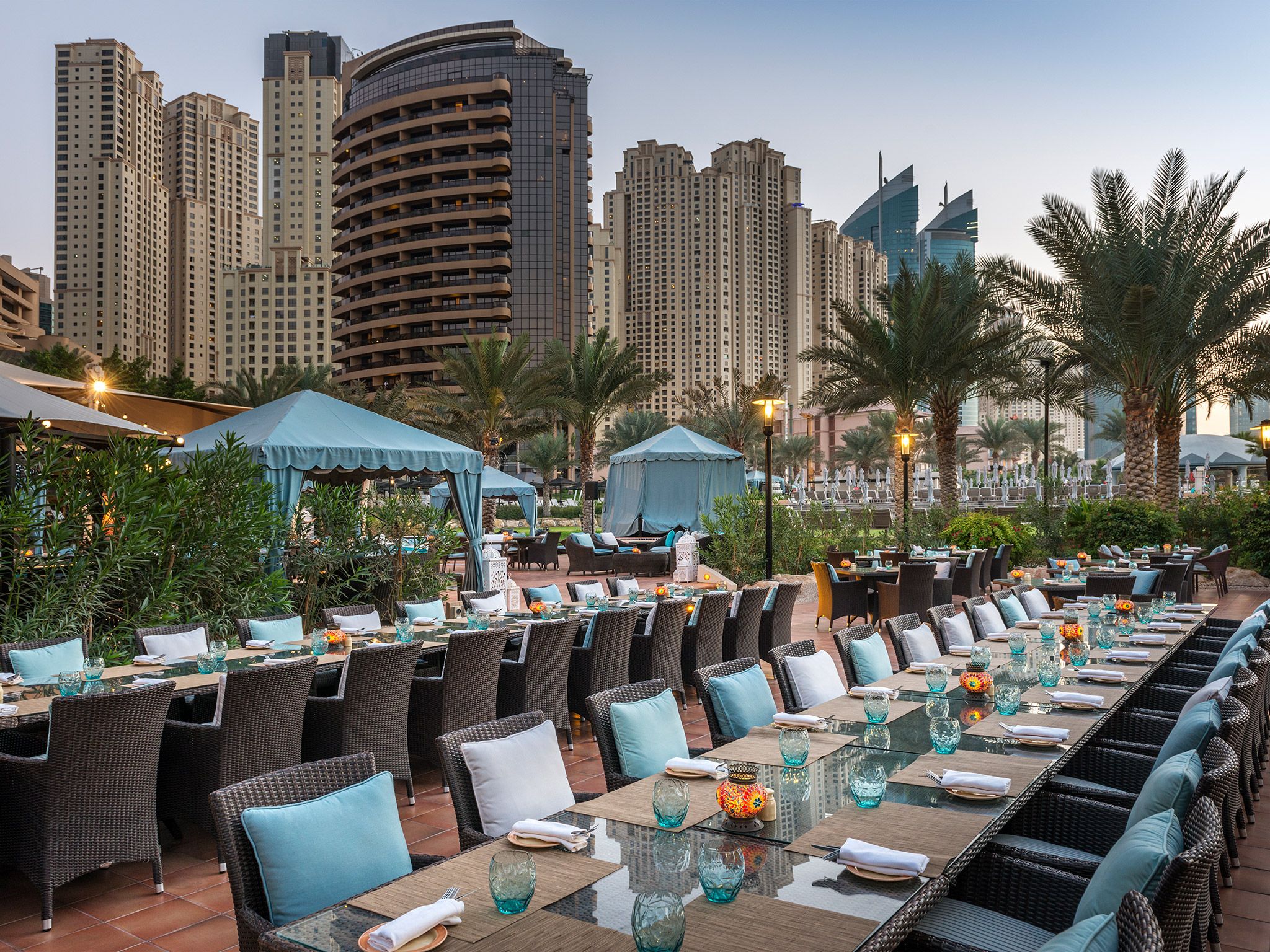 December 31
Arabian Hospitality for You, Your Family and Friends at Al Khaima Learn More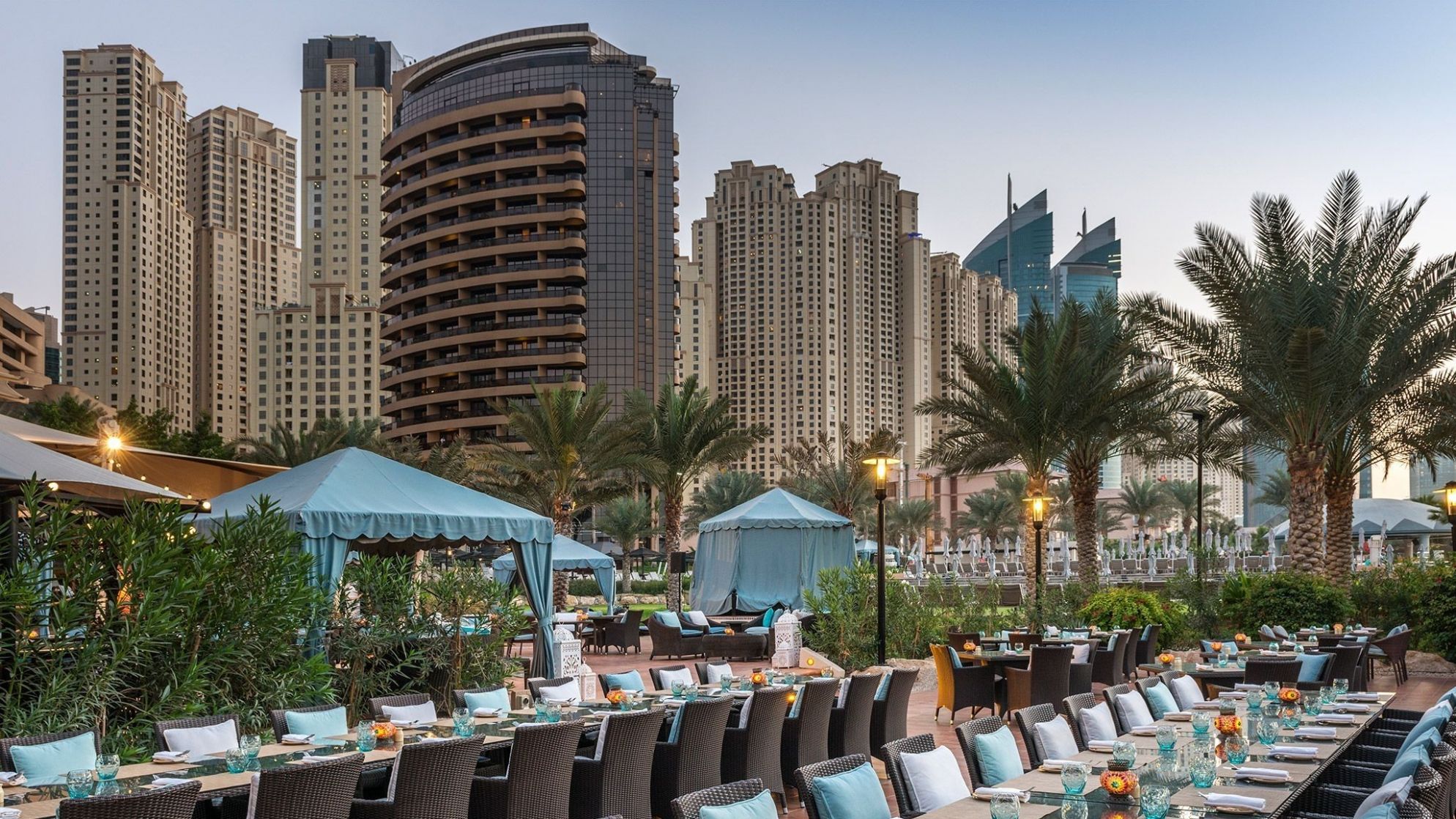 New Year's Eve
Al Khaima is hosting a New Year's Eve Party to remember this year. Rejoice in the party spirit while feasting on 5-star Arabic cuisine and be mesmerised by the impressive belly dancing and traditional live entertainment. At midnight, bag the best spot in the house for the spectacular fireworks display.

AED 1,900 per person inclusive of a buffet and unlimited selected house beverages.
Age Policy: All ages.
Dress Code: Stylish.
BOOK NOW